Explore

Search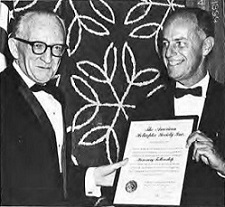 Honorary Fellowships 1962 at Forum-18 awardee Don Ryan Mockler
Honorary Fellowships 1962 at Forum-18 awardee Don Ryan Mockler, Director, Vertical Lift Aircraft Council, Aerospace Industries Association.
License: All Rights Reserved (contact VFS for usage specifics)
Login needed
To use all the features of this site you must be logged in. If you are a VFS member and would like an account, please contact us.