Explore

Search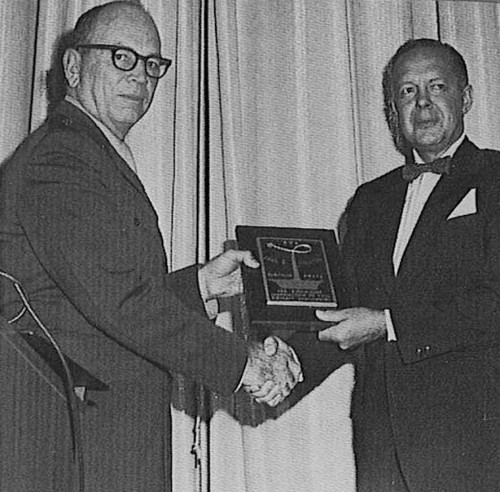 Haueter Award to Mark W. Kelly
The Paul E. Haueter award was presented by Lt. Gen. Thomas H. Miller, Deputy Chief of Staff, USMC, to Mark W. Kelly, chief of the Large-Scale Aerodynamics Branch, NASA Ames Research Center for his contributions in the increasingly important area of vertical-flight research through the testing of many experimental VTOL concepts, including proprotor, fan-in-wing, ducted fans, vectored thrust, and components in the full-scale wind tunnel at NASA Ames Research Center. In photo LT. Gen. Thomas H. Miller, left, presents the Paul E. Haueter Award to Mark W. Kelly.

AHS' (now VFS) 33rd Annual National Forum and Trade Exhibit held May 9-11, 1977 at the Sheraton-Park Hotel, Washington, D.C., USA.
Login needed
To use all the features of this site you must be logged in. If you are a VFS member and would like an account, please contact us.