Explore

Search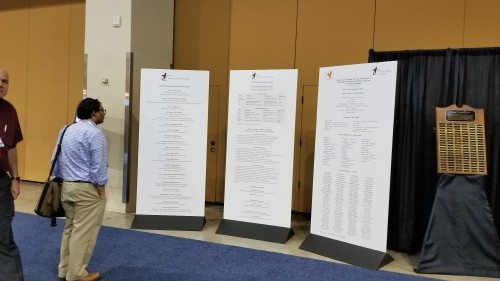 VFF and Award Winner Panels at Forum 74
Attendees at Forum 74 had the opportunity to explore the Future of Vertical Flight in the Exhibit Hall, as well as review the lists of award winners, VFF donors and scholarship recipients. VFS photo by Mike H, May 16, 2018.
License: Creative Commons Attribution-ShareAlike
Manufacturer

samsung

Model

SM-G950U

Exposure Time

1/60s

Aperture

ƒ/1.7

ISO

250

Focal Length

4.25mm

Resolution Unit

inches

Color Space

sRGB

Orientation

Horizontal (normal)

Sensing Method

One-chip color area

Scene Capture Type

Standard

Exposure Program

Program AE

Exposure Mode

Auto

Metering Mode

Multi-segment

Light Source

Unknown

Flash

No Flash

White Balance

Auto
Login needed
To use all the features of this site you must be logged in. If you are a VFS member and would like an account, please contact us.