Explore

Search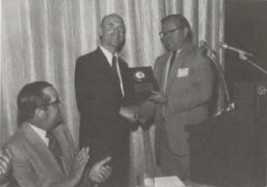 1978 Membership Increase Contest won by SouthWest AHS Chapter at Forum-34
1978 Membership Increase Contest won by Southwest AHS Chapter at Forum-34 and presented to Walter Sonneborn for greatest Chapter growth.
License: All Rights Reserved (contact VFS for usage specifics)
Login needed
To use all the features of this site you must be logged in. If you are a VFS member and would like an account, please contact us.