Explore

Search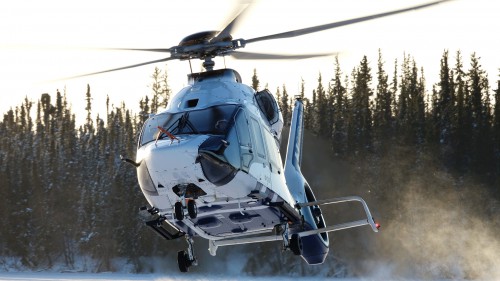 Airbus Helicopters H160 On Cold Weather Trials
Airbus Helicopters in January 2017 completed cold weather trials of its H160. Following low/high temperature tests conducted in a climate chamber in Vienna, Austria, the H160 flew to Yellowknife in Canada's Northwest Territories, where Airbus sought to run the aircraft in temperatures as low as -40 °C (-40 °F), according to Airbus and Vertical Magazine. From Vertiflite, March/April 2017 (page 7).
License: Creative Commons Attribution-ShareAlike
Manufacturer

SONY

Model

DSC-RX10M3

Exposure Time

1/200s

Aperture

ƒ/6.3

ISO

100

Focal Length

183.43mm

Resolution Unit

inches

Color Space

sRGB

Orientation

Horizontal (normal)

Scene Capture Type

Standard

Exposure Program

Shutter speed priority AE

Exposure Mode

Auto

Metering Mode

Center-weighted average

Light Source

Unknown

Flash

Off, Did not fire

White Balance

Auto

Contrast

Normal

Saturation

Normal

Sharpness

Normal
Login needed
To use all the features of this site you must be logged in. If you are a VFS member and would like an account, please contact us.