Explore

Search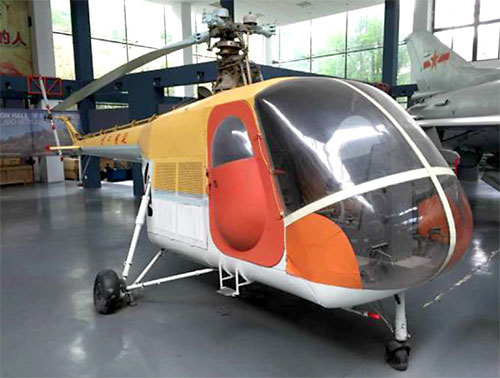 Y-2B Prototype 03 as displayed at NUAA Aviation Museum
Development of the Yan'an-2, China's first domestic helicopter, was initially started by students and faculty at Northwest Polytechnic University in 1958. Design work was transferred to the Nanjing Aviation Institute (now Nanjing University of Aeronautics and Astronautics) in 1965.

A two-seater light helicopter, the Yan'an-2 fuselage was a semi-monocoque pod-and-boom construction on tricycle landing gear. Two prototypes and a static test article were made. Although the helicopter never reached mass production, a variant was developed in 1983 in which the main rotor material was changed from metal to composite. An example is on display at the NUAA Aviation Museum.

Photo 2016 by Jacques Virasak.
License: All Rights Reserved (contact VFS for usage specifics)
Login needed
To use all the features of this site you must be logged in. If you are a VFS member and would like an account, please contact us.